on
September 26, 2016
at
3:48 AM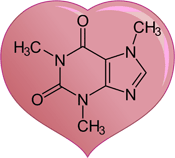 Yes, that post title was written pre-coffee, why do you ask? Let us go onward into what my sleep-deprived brain found amusing at the dawn of this week:
• If you've ever seen the logo for the Texas-based burger chain, "Whattaburger," then you might understand why they and DC Comics' Wonder Woman might have some issues to hash out.
• Moving from food to "food," here's a tortilla chip so spicy that it's sold one chip per package.
• People are angry that Winston Churchill's former abode was dressed up as Hitler's home for Transformers 5. I'm more upset that there's going to be a Transfomers 5 and that they're once again going to ruin the classic Transfomers villain, Hitler.
• If you can't wait until the Thanksgiving edition of Talk of the Nation: Science Friday to hear the awards ceremony, you can read about the winners of this year's Ig Nobel Prizes.
• While we're on the subject of nerdy crimes against society, how about Philadelphia's 'Binary Bandits'? They're thieves of the numerals 1 and 0 from the address numbers on targeted structures.
• They're reviving Harry Potter and the X-Files, so why not do this while we're at it?
• I'll close this post with a little more 'Potter, but it comes with a bit of a language warning. It's not all that surprising, as it's a link to a bunch of cartoons about how Dumbledore really wasn't the most responsible headmaster Hogwarts ever had. Then again, maybe he was? We don't know for sure what the qualifications were other than "hasn't yet been killed."